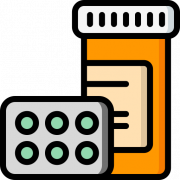 We all have busy lives and it can sometimes be difficult to remember to order repeat prescriptions. Repeat dispensing is a system designed to help remove some of the stress associated with ordering regular prescriptions.
Repeat dispensing is a system set up between the patient and their GP. The GP will usually provide prescriptions for a period of 3 or 6 months which the patient then brings to the pharmacy.
The medication is then dispensed by the pharmacy at monthly or bi monthly intervals, as required.