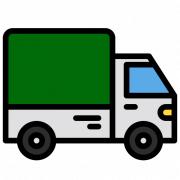 Collection Service
As a valued customer with regular medication needs, if you find your time is at a premium, why don't you ask about the Balmoral Pharmacy free Prescription Collection Service.
We offer a free prescription collection service from the following surgeries every day:
Vere Foster
Kensington
Balmoral
Finaghy
Dunmurry – The Hill
Seymour Hill
We collect from the following surgeries on Mondays, Wednesdays and Fridays:
Woodbrooke
Hillhead
Ballyowen
Dr Dugan
Riverdale
Willow
Glen Road
Dr Colgan
Dr Salters
Thames Street
Falls Family
Crocus Street
Springvale
Springfield Road Surgery
Springfield Medical Centre
Dunville
Grosvenor
Albert Street
Shankill
Clifton Street
We collect from the following surgeries on Tuesdays and Thursdays:
University Health Centre
Botanic
University Street
Lower Ormeau
Ormeau Park
North Parade
Ardmore
Mount Oriel
Cregagh
We can collect prescriptions from most local surgeries on your behalf. Simply call in, or contact us by phone or email with details of the items you require, and we will do the rest. Once the service is set up, there are four easy steps to take.
Order your prescription from your Doctor and advise them that we will collect it.
Once you've ordered from your Doctor, then contact the Pharmacy Team and let us know you have a prescription to be collected.
We'll advise you when it will be ready
We'll collect and make up your prescription – it's as simple as that.
Delivery Service
Balmoral Pharmacy values our customers' business and recognises that, due to illness or individual circumstances, not everyone is able to collect their medication. We offer a free delivery service on request.
For those customers who are infirm or lack mobility due to age, disability or ill-health, we also offer a free delivery service for all medical supplies.